What is not to like about enjoying a nice, tasty, refreshing cup of tea but a cup of tea is more than a soothing beverage. It is a legitimate reason to take a break from work. It is a life essential. It is emblematic of all that is grand good about the Great British mind-set. There is never a bad time to have a cuppa. Making sure your cuppa tea is 100% biodegradable is more of a challenge than one might think. Here's why……



Your beloved cup of tea is probably hiding a dark secret and much like the animal fat in £5 notes scandal, there is a bad side to your benign cup of tea, and that is plastic. Not just the plastic wrapper on the box, or the plastic pouch some teas come in, but plastic actually in the teabag itself. Let that sink in a moment – there is plastic in the teabag!

You might be wondering why there is a need for plastic to be found in teabags? Well, plastic (polypropylene to be exact) is apparently added to the paper teabag to help heat seal them during manufacture so they don't come open in the box, or in your cup. It also means though that these tea bags aren't 100% biodegradable, which is a bit of problem.

As a lot of the information stems from a 2010 article published in the Guardian national newspaper which stated that the vast majority are only 70-80% biodegradable: 
https://www.theguardian.com/environment/2010/jul/02/teabags-biodegradeable


Teapigs advise that all of their teabags are made from a by-product of corn starch known as Soilon. The box that they are sold in does appear to contain some plastic though, so if that is an issue then this may not be your solution.


Taylors of Harrogate (who make Yorkshire Tea )advise that they are working with their supplier of teabag paper to develop a paper that is 100% plant-based, but right now our tea bags do contain polypropylene as part of the fibres.

Twinings have several different types of teabags available on the market. They advise that their standard teabags, used for Earl Grey and English Breakfast, to name a couple, and many of our infusions and Green teas are produced from a natural plant based cellulose material and contain no plastic in the fibres. However, these teabags are "heat sealed" tea bags, and so the paper also has a very thin film of polypropylene, a plastic, which enables the two layers of the tea bags to be sealed together.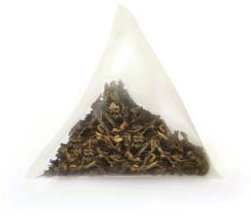 Meanwhile their 'string and tag with sachet' tea bags, also contain a thin layer of plastic polyethylene to help seal up the sachets. The only Twinings product that does not contain any plastic is their pyramid teabag range – whereby the material is derived from maize starch and is fully biodegradable and compostable. Rather annoyingly though, many of their pyramid tea bags seem to come in plastic bags rather than boxes.


Pukka Tea advise that their teabags do not contain polypropylene or any other plastic – their teabag is sewn shut by machine with cotton thread. They further mention that their teabag paper is made of a blend of natural abaca (a type of banana) and plant cellulose fibres, and their supply of tea bag paper is also totally chlorine free and unbleached. They are staple-free and 100% biodegradable and/or recyclable. The tea bag strings are made from 100% organic, non-GMO, un-bleached cotton. Each teabag is individually packaged though (possibly in plastic), so the one downside is that there is a bit of waste from one box of tea .

PG Tips say their "teabags are made with 80% paper fibre which is fully compostable along with the tea leaves contained in the bag. The remaining packaging includes a small amount of plastic which is not fully biodegradable: this is needed to create a seal to keep the tea leaves inside the bag". However, they didn't have the information to state whether or not this was polypropylene.

Tetley also say their round and square teabags are made with 80% paper fibre, and 20% thermoplastic. Their string & tag teabags are plastic-free but are used mostly in their catering range for individually wrapped tea bags. They advise that Tata Global Beverages has ongoing continuous improvement and environmental awareness and are working towards more sustainable and biodegradable solutions for all their products. They also advised that ripping ripping the bag and dispersing the contents should help the composting process.

Typhoo, and Clipper declined to comment.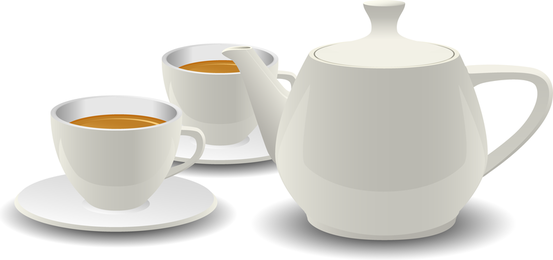 So whilst Teapigs, Pukka Tea, Twinings Pyramid tea bags and Tetley's catering range are plastic free, in pretty much all cases the packaging is not. The teas are also on the more expensive side, perhaps best as a infrequent treat but may be a little pricey to enjoy as your everyday cup of tea. Especially if you have a  chronic tea habit.
If you are keen to enjoy your tea without the added plastic the other option is to switch to loose leaf tea. I've been hunting down some handy accessories that might come in handy if you choose to do so:
Plastic-Free Tea Alternatives
Reusable Tea Bags (£7.98 for 5) (or make your own)

Tea Ball Infuser (£3.25)

A pretty fairtrade mug (£9.95)

A cheery teapot (£24.95) with infuser basket so no need for additional tools or tea leaves floating in your tea.
References
Most UK teabags not fully biodegradeable, research reveals (Guardian article 2010)